The best Android apps for adults are designed to keep you humored, find a date or simply relax browsing through some exotic pictures. These are fun apps but make sure you keep your smartphone locked so that a young member in the family doesn't access them. Most adult rated porn apps are pure crap and spam, so you are better off without them. All the apps listed below are some good picks from the lot.
Whether you are man or a woman, you can't keep a blind eye to Victoria's Secret – the most popular lingerie makers in the world. Buy and gift an exotic brassiere to your girl or you can simply order something that you love so that your boyfriend would pay for it. Men can also spend time ogling through the slew of beautiful models, if they please.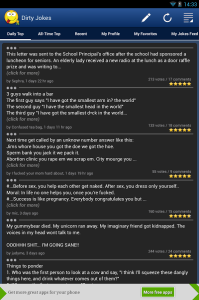 Enjoying some adult humor now and then won't hurt you right? The Dirty Jokes is a hugely popular app on the Google Play Store that tickles your funny bone with uncensored jokes. Give it a try and you will surely enjoy reading it at your leisure time.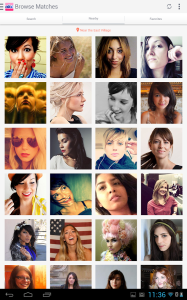 OkCupid is the best dating app that your Android phone could get and there are millions of users around the globe trying to find their true love or get laid maybe! You find all sorts of people in here but picking the right one purely relies on personal skills. The app gets regular updates and there are plenty of active users to check out in your free time.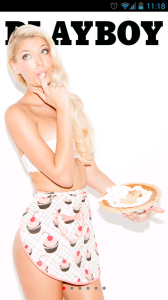 The brand Playboy has attained worldwide fame for their exotic models who pose in skimpy outfits. Now, you can enjoy the goodness of the magazine on your smartphone or Android tablet with the comfort of your bed. Browse through hundreds of high resolution pictures, read interesting articles and keep yourself, well engaged!
---
---
---