A smartphone is a very personal gadget, usually containing a significant chunk of your digital life, so how do you make sure your data stay safe? The answer is simple: backups. Keeping a backup of your files, applications and setting will spare you the headaches of getting everything back in case your phone decides to drop dead one day, you lose it or it gets stolen. Here are the 3 best android apps for data backup that might prove to be life savers one day.
Best android apps for data backup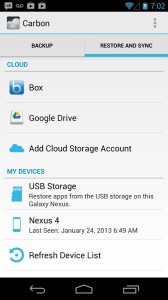 Helium is without doubt one of the most intuitive and feature-rich android apps for data backup out there. Working on both rooted and unrooted devices, it offers quick backup and restore functions and it can save all your data on your memory card or your PC. If you decide to opt for Helium Plus, you also get the option of backing up directly to a cloud platform such as Box, Dropbox or Google Drive, schedule automatic updates and even sync data from one device to another, making it a great option when you plan to upgrade to a new phone and don't want to go through the hassle of reinstalling everything manually.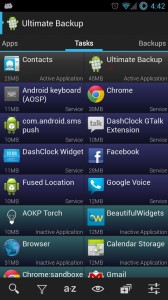 Ultimate Backup is another great app for backing up your data. While the free version of Ultimate Backup comes with a few more features than Helium, such as cloud backup (which is only available in the paid version of Helium), the app may face some limitations when ran on an unrooted device. Besides backup and restore functions, Ultimate Backup also comes with task manager functionality, allowing you to have better control over what apps are running on your device.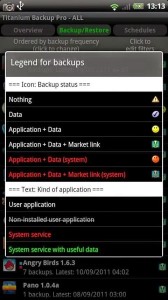 If you're a power user and you're running a rooted device, Titanium Backup is your go-to app for backup. Incorporating all the features usually found in other backup apps, Titanium Backup comes with a wide range of additional options tailored specifically for rooted devices, such as restoring from CWM or TWRP backups or loading cache elements directly into the ROM.
These are our picks for the 3 best android apps for data backup. What are yours?
---
---
---