Technology is ever changing and what sounds ample might look really low in a couple of months. The same can be said for RAM which constantly gets upgraded every year and when you are left with a phone that's low on memory, the best Android apps for low memory is the way to go.
Featuring an extremely simplistic yet impressive design, Smart Launcher 2 is an ideal home screen launcher for any Android phone running 2.1 and above. For those of you who are still stuck in the past and need a launcher that wouldn't demand 2 GB memory, this one is an apt fit. Minimalist yet not under featured, as the developers say.


Handcent SMS
While stock Android SMS app is ok to use, you could use some customization options and home screen notifications. Handcent SMS makes it possible and the good news is, it can run on most Android phones even those that are still on 1.6 and above. It uses minimal memory and is a handy SMS app for you.


MX Player
One can hardly argue when the MX player is around because it is a reliable, easy to use Android player that lets you play almost any format that you through at it. It supports subtitles and runs on any device running Android 2.1 and above, which obviously says how memory efficient it is! Hiki Player is another good alternative.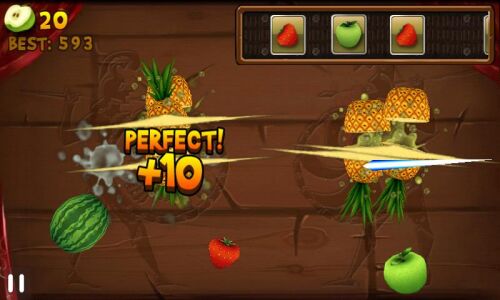 Fruit Slice
Fruit Slice is the low memory alternative to Fruit Ninja which is strikingly similar but is designed to run without hiccups on phones with low CPU and RAM power. The game is addictive, runs comfortably on almost every device and is as exciting as the original title. Give it a try. It supports Android 2.3.3 and above. Other titles include Paper Toss, Speedx and Plants vs Zombies.
---
---
---