Defenders For Android – Review
Nowadays there are a lot of tower defense games and everyone seems to love them as they are a good way to have fun when you're bored with typical racing and puzzle games. Defenders for Android has a lot of additions and exciting features as compared to other games. The stunning 3D graphics along with amazing effects give you one of the best games to play. The unique feature about this game is that it presents your tower defense gameplay with collectible card game elements so that you get to enjoy 2 gameplays in one game.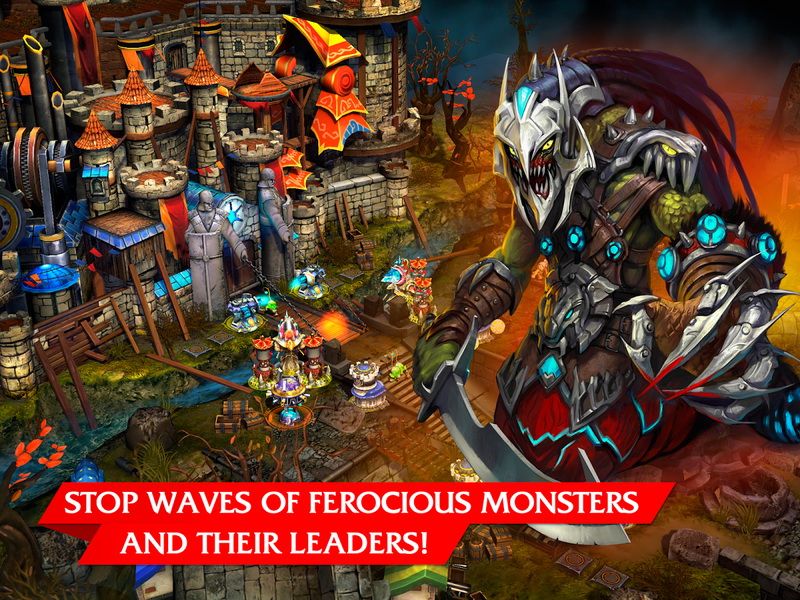 Defenders For Android Gameplay
There is a lot to explore in Defenders as there are 26 different kinds of towers with up to 25 levels of upgrades and also there are 13 spells that you can use in the game. It is also different from the other tower defense games in a sense that you get cards and almost every one of them has tower on it. So basically you have to use the cards to unlock the different towers and there are three difficulties on which you can play: easy, medium and hard.
One good thing is that you don't have to spend any real time money but you really have to grind everything you need to do in order to make progress through the game. There is a lot of spice and craze in the game as you have to face 36 types of violent monsters and mighty bosses which are really hard to beat as each one of them has unique abilities.
There are 23 missions in the game with a really interesting and captivating story that will get all your attention and you will have to use different strategies to pass every mission. You can also upload your score on Facebook to compete and challenge your friends. You will not be bored when playing Defenders for Android as you can enhance and upgrade your hero, your spells and abilities to make the gameplay a bit easier. It is definitely a worth playing game if you are looking for a unique and fun tower defense game!
---
---
---