Compared to the past, users can now simplify their workload with the slew of great apps available on their Android smart phone and tablet. Here's a simple yet effective list of the top 5 android apps to increase productivity so that you can spend more time with your family and loved ones.
Google Keep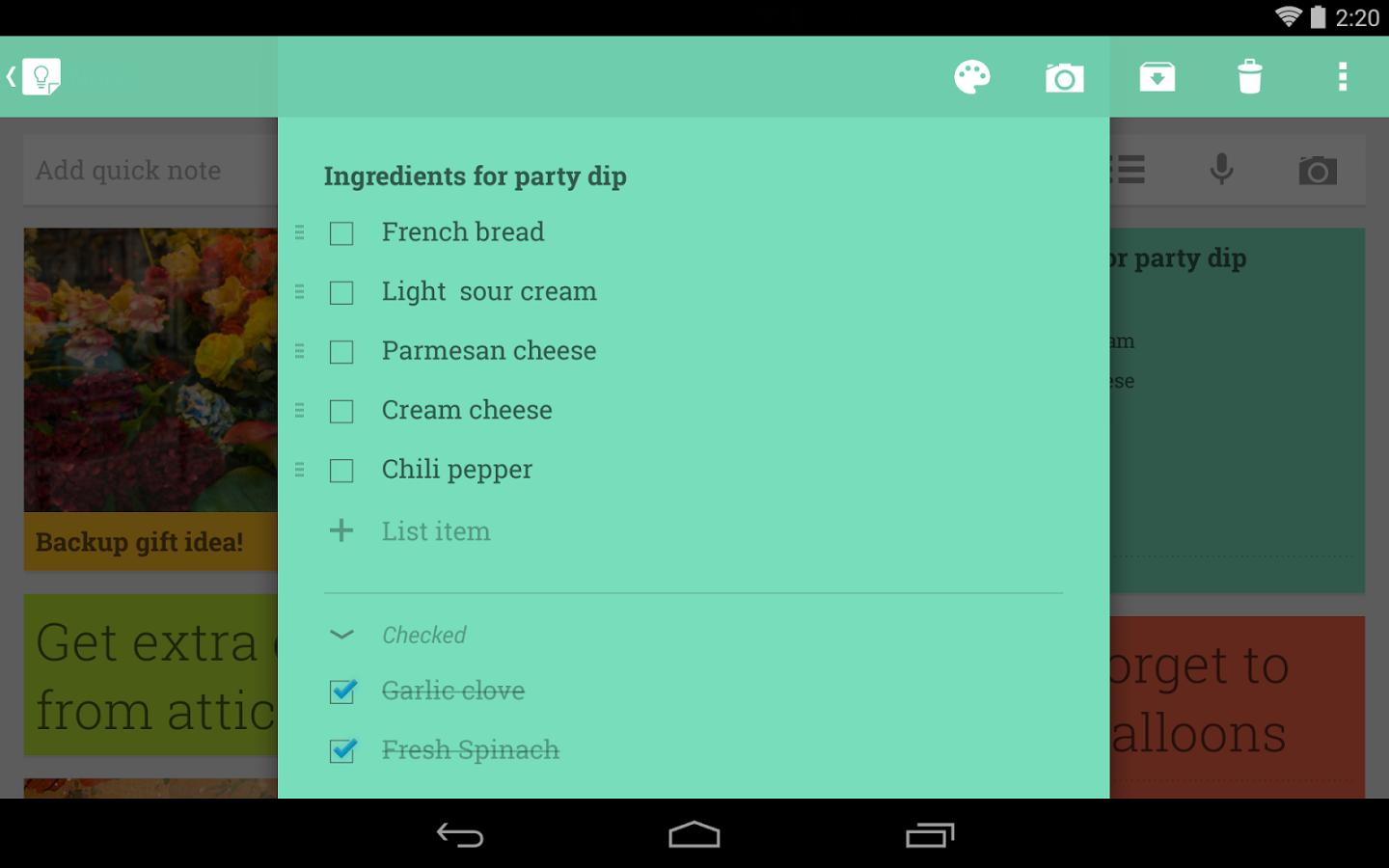 You might have heard about it but if you are not using it yet, make sure to download it right away. Google Keep is free, simple and very easy to use. It comes in as a handy note taking app that you can use to note down a number or checklist immediately. You can also snap a photo and save it for future use. All the content saved will be synced with keep.google.com which you can access from your PC. The color code for notes is an additional feature.
Any.do
This one is a great planning tool which is not only a to-do list but helps you organize your tasks based on priority. People tend to note down tasks to do but they hardly do it. The app encourages you to build a task management ritual using which you can start completing them one by one rather than staring at random lists often.
Quip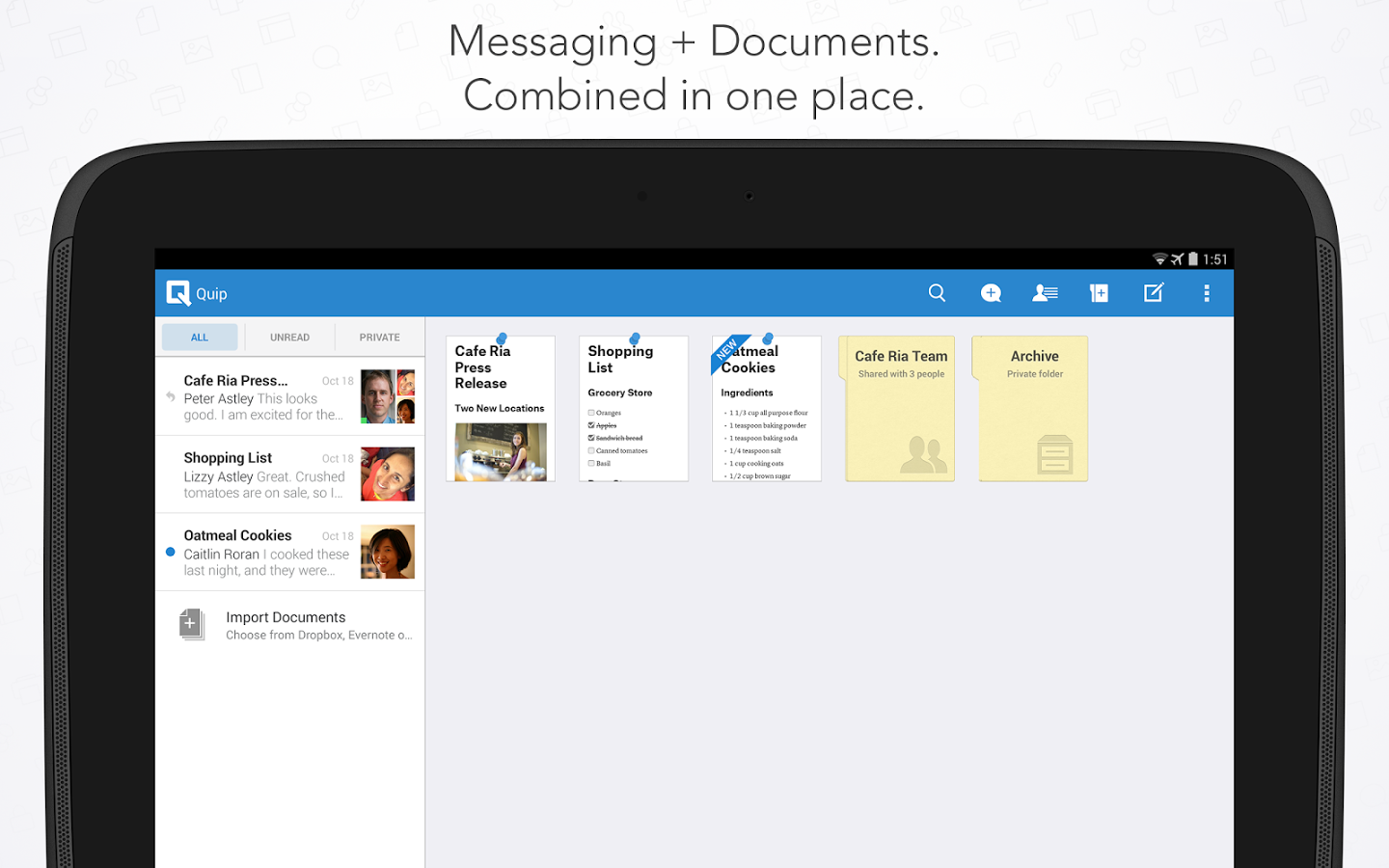 Quip is a relatively new app in the Android market but it has got great potential and might see some significant improvements with future upgrades. The app allows you to import any word file from Evernote, Word, Google Drive or Dropbox which makes it an easy to use document creation tool. Make sure to back up your content once you edit it with Quip as it is a relatively new company and it's not safe to leave crucial data lying around the app without an alternative source.
Rescue Time
Time management is of utmost importance in a digital world where you could get lost any minute doing useless things. Increase productivity with Rescue Time, an app that runs in the background on your Android mobile and PC. It keeps track of websites you visit, software you use and warn if you are on Facebook too long. Use it to block websites, set up alerts and know your daily schedule so that you can alter it to be more productive.
Pocket
A useful app for avid readers and people who need a clutter free interface to read stuff at their leisure time. Pocket allows you to save content for reading them later, be it news stories featured content or business related stuff found on websites. It can be used to clip content you love and share your favorite ones with friends.
We will sure come back after a couple of weeks with a new batch of top 5 android apps to increase productivity. Feel free to drop your app suggestions in the comments below!
---
---
---