Once you activate your 3G or LTE network, you hardly have any control over it with over two dozen apps running in the background. With the help of the best Android apps for monitoring data usage, you can customize, manage and make sure you don't exceed your mobile carrier's data cap.
My Data Manager is a robust application which is highly reliable and helps you take control of your data. It forecasts your data usage for the upcoming month, shows which apps are using the most data, set alarms to notify you and is easy to use for everyone. It is free to download and has a minimalistic user interface that is seamless to browse through.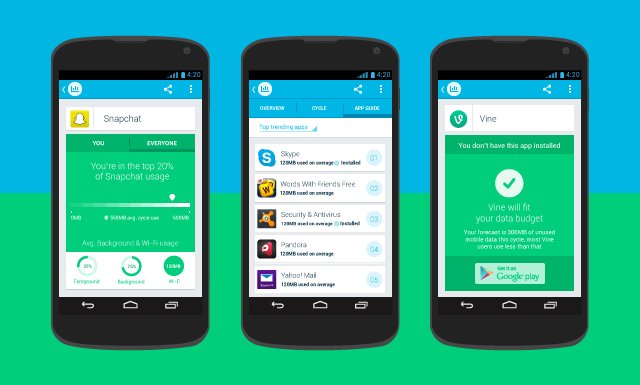 Onavo Count is a virtual data counselor that features powerful tweaking features and provides in-depth reports on your data usage. It lets you monitor apps in real time, notifies you when too much data is being downloaded, provides roaming notifications and makes suggestions to help you manage your monthly usage without spoiling end user experience. A great, comprehensive app on the whole!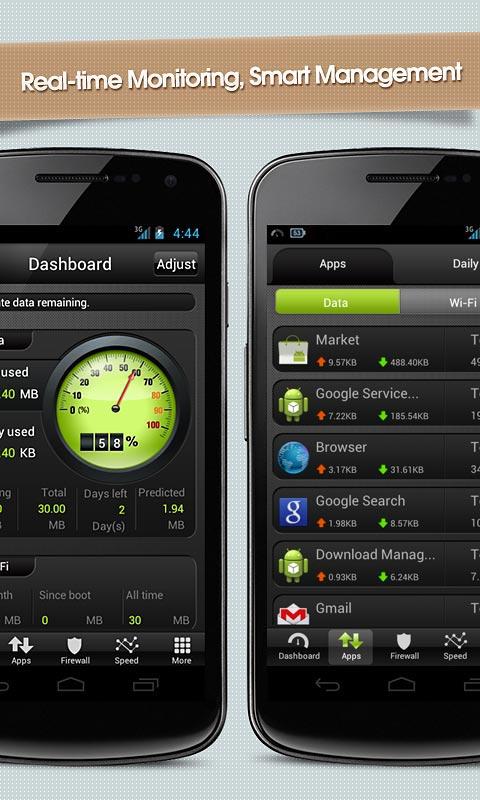 The app may look quite ordinary at first look but it is popularly called as the Swiss army knife for data management. Data Usage Defender works on any device running Android 2.2 and above which is one of its key strengths. It helps you stay within your plan, monitor data and provides per day, week as well as monthly updates. It has been tested to work on a wide range of Android phones which makes it favorite for the vast majority of users who are yet to upgrade.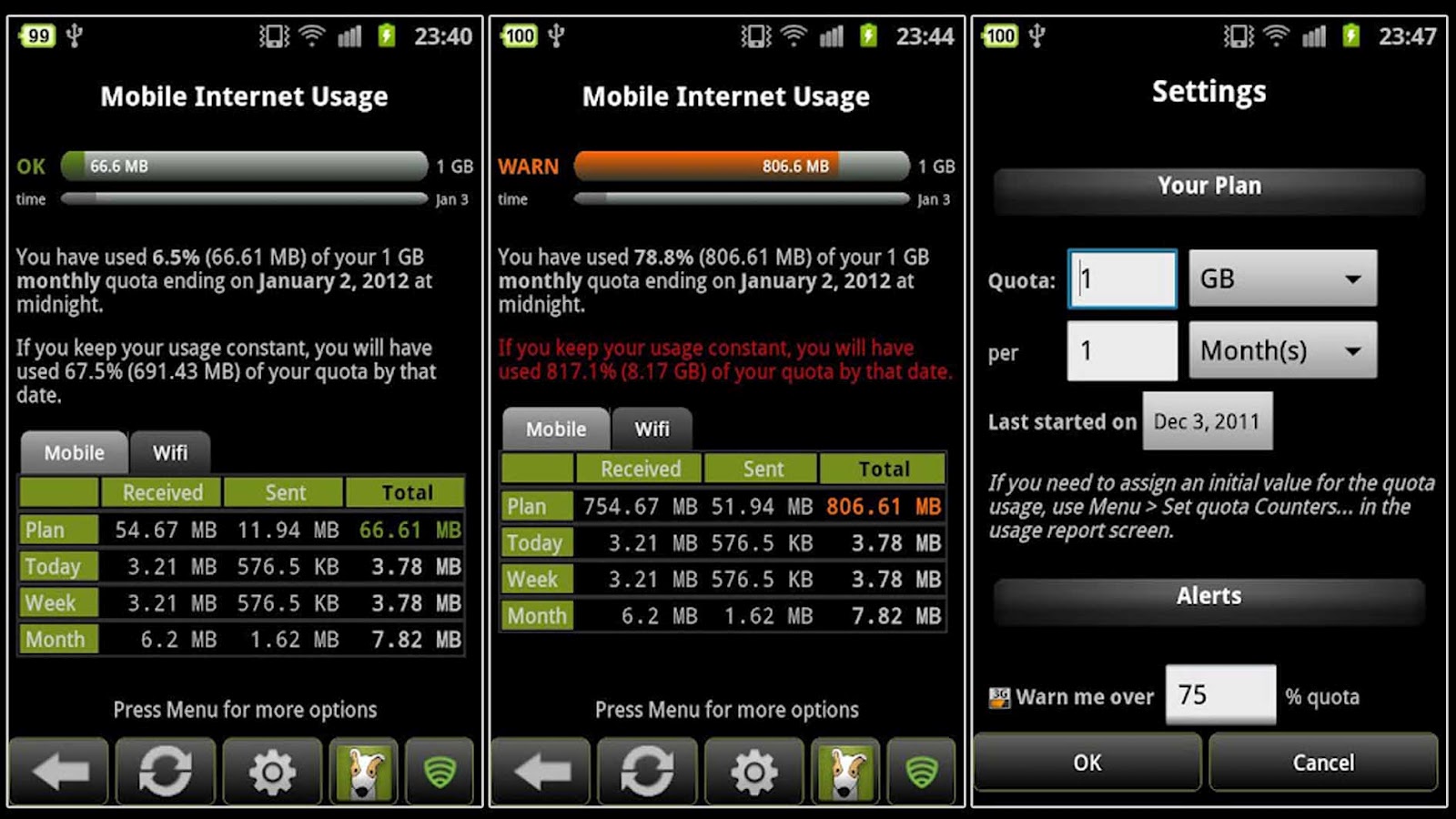 3G Watch Dog is an app primarily designed to help users stay within the data limit on their 2G, 3G and 4G networks. The app receives regular updates from its developers and shows status notification icon to alert you when data is consumed in high quantities. The detailed page is another notable feature.
---
---
---